Software Architecture is the foundation of any project. Choosing a good architecture guarantees a great adaptability to future changes, provides agility to the platform's development and helps obtain an optimal performance.
A good software architecture offers the technical solutions needed to ensure your success, thinking about risks, time to market, costs and adaptability.
We at Apiumhub help you analyze your project's technical needs. As a result, we find your application's requirements and critical points, and we define and implement the most suitable architecture for your project.
Software Architecture Services
We make an architecture audit to obtain information about your project's state and your product's capacity to evolve. As a result, we detect your critical points, both current and potential, we define the architecture and development flow to avoid these problems and we create an action plan that let's us implement this architecture.
Architecture Implementation
We develop and implement the suitable architecture for your project, both independently and alongside your technical team to help it grow.
Source Code Quality Metrics
We study metrics about your product's development, such as change costs, security, performance, scalability, reliability and solution regression.
Architecture Documentation
Architecture documentation is important for both developers and other stakeholders since it helps understand decision making during the definition and/or implementation of the architecture.
Scalability and Performance Tests
We test your product to see if it will be in a position to endure a huge growth without facing any incident. Otherwise, we provide the necessary guidelines to adopt your platform to these needs.
Domain Driven Design (DDD)
Service Oriented Architecture (SOA)
Macro & Micro Architecture
Development Process' Automation
We're very happy to collaborate with Apiumhub, their team has a high technological level. They're flexible and they adapt themselves to the clients' goals and requirements.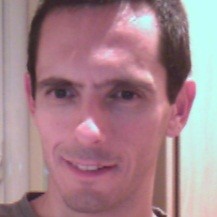 Xavier Montesinos – IH Software Project Manager at Grifols
Find out how we can help define your Software Architecture
Software Architecture Projects