We are a

software hub

 of proactive high quality specialists in software architecture, DevOps and software development. We solve complex problems with our

high quality solutions

. We build

powerful and scalable

digital products. We put

pragmatism and problem solving

in the center of every project we work on.

We constantly deliver value by creating seamless digital experiences, continuously evolving technology for our customers, enabling an adaptive mindset to meet their business goals. Our mission is to build sustainable long-term relationships with our clients.
We build robust web platforms, having expertise in a big range of technologies, such as: Scala, Java, Kotlin, Nodejs, .Net, React, etc. We help your project either take off or evolve.
More Information
We develop native iOS and Android apps with Kotlin and Swift that add value to your business. We pay special attention to software architecture, scalability and best practices.
More Information
We define and implement the software architecture that best fits your digital product to ensure platform scalability, high performance and cost reduction.
More Information
We accelerate innovation and ROI. We have enormous experience in defining, building, and delivering high quality digital products. Transparency and communication are key to ensure project success.
More Information
We have enormous experience in DevOps consultancy, environment building and automation, dockerization, deployment automation, continuous delivery and performance tests.
More Information
Apiumhub has proven itself as a tech partner that can help us make a quantum leap in innovation and embracing digital. Great, inspiring teams to work with and have learned much from them over the years, as they are very open and direct. Great results delivered through result-focused leadership.
Pete Becker – IT Solutions Lead for Procurement
I am quite happy working with Apiumhub because I enjoy working with Agile methodologies as well as working with a company of that size. They can quickly react to changes based on market demands, while always offering the best talent for those technologies. Other than that, the team comes with a big dose of positive energy and enthusiasm to grow and improve the customer's satisfaction, by thinking creatively and looking ahead.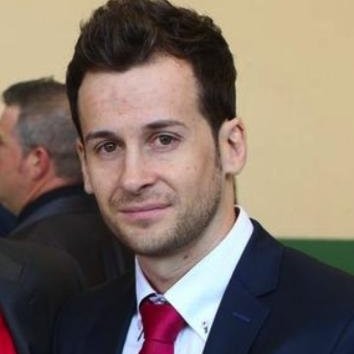 Gerardo Gómez – Mobile development lead at Adidas
We believe that Apiumhub has a highly qualified team specialized in software architecture and software development. They helped us introduce best practices to the team and enabled the applications to evolve safely in the long term. Other than that, they are professional in infrastructure automation, architecture documentation, system migrations, TDD, DDD and CI implementation. We have a long-term collaboration with Apiumhub and we are very happy about it because they focus on scalability, performance and cost reduction.

Ricard Bernat Martinez-Hidalgo – CIO at Dexeus
Apiumhub has been key to our rapid growth and success. Their professionalism and deep knowledge in software development together with their way of working as if they were part of the team of the company for which they work for, make Apiumhub a highly advisable option from the experience that AGORA Images has had with all of them.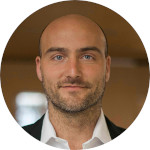 Octavi Royo –  Co-fundador & CEO at Agora Images
We put quality in the center of our processes and always deliver working software. We build software quality.
Our software architects and developers are renowned for their expertise. They present at many conferences around the world, write articles and give hands-on workshops.
We work with short iterations, giving you full visibility of advancements throughout the whole project.
We constantly hone our skills learning from leading software architects. We constantly add value to the business by delivering new software solutions with inherent quality.
We work with TDD, continuous integration & Scrum following Agile Development working methodology.
We understand the "pain" of our clients and align our priorities to offer optimal solutions and evolve along with the changing needs of the business.
We cover the whole cycle of digital product development from product analysis to software architecture release.
We pursue the meaningful over the trendy. We analyze tech trends and implement them at the right time and at the right place.
Launch your digital products with usWe cover the whole technical cycle of digital product development.